The Parish Councillors

Chairman Brian Wood
56 Summering Close
Okehampton
EX20 1FY
Tel: 07764 766925
Email

I moved to Okehampton Hamlets with my wife on our retirement from the NHS, choosing to live in one of the most wonderful parts of England, which we have visited over a number of years. I was a Chartered Chemist by profession and had previously worked in the chemical, pharmaceutical and waste sectors.

I served on Kent County Council as a Member for twelve years. During this time I also served on Kent Police Authority for nine years (five as vice chairman) and Kent and Medway Towns Fire Authority for ten years. I was also a Dartford Borough Councillor for four years, as well as being a parish councillor in Harrietsham where I lived; I was also chair of Harrietsham in Bloom. I also served on two Kent schoolís governing bodies being chair of governors of a primary school, which I assisted in getting out of Special Measures. For thirteen years I was a Trustee of Invicta Advocacy Network, mostly as chair, this organisation helped people with mental health issues. I was a founder member of the North Kent Domestic Violence Forum and deputy chair. I am chair of the Meldon Fields Residents Group.

I have a passion for environmental and sustainability issues and am a member of many wildlife and environmental organisations. I enjoy gardening and most of my spare time is spent landscaping my new garden to the East of Okehampton. I am an Arsenal season ticket holder and attend most home games I also follow Wasps and always enjoy attending any Premiership rugby game when time allows. I am also an active member of CAMRA and IAM.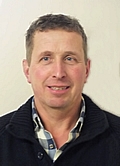 Vice Chairman Martin Littlejohns
Minehouse Farm
Meldon
Okehampton
EX20 4LN
Tel: 01837 52625
Email

I was born and bred in the Meldon area living on my parents farm with 5 brothers and sisters leaving school to come home and work on the family farm. On marrying Sarah I moved to Minehouse Farm still on the family farm and have 3 girls all of which have an interest in farming. My aim is to preserve the beautiful countryside we live in, in a sustainable manner for future prosperity for generations to come.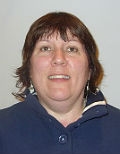 Councillor Maria Cooper(Little Fatherford Ward)
9 Fern Meadow
Okehampton
EX20 1PB
Tel: 01837 338355
Email

I have lived and worked in the area all my life, living first at South Tawton then Okehampton Town, now for the last 10 years on the highest working farm on Dartmoor 3 miles out of the Town. After leaving Okehampton Comprehensive I joined Mole Avon and 30 years later I am still there! Working my way up from the shop floor to Manager.

We live in a beautiful part of the country and hopefully we can keep it like that. I enjoy the farming life and its people.

Councillor Andy Ewen
Brightley Farm
Okehampton
EX20 1RP
Tel: 01837 54019
Email

I moved with my family to Okehampton in 1965 to Brightley Farm where I now live. I played rugby for Okehampton for nearly 30 years and coached numerous junior teams until last year for a total of 18 years. With my wife I set up Okehampton Glass 21 years ago and am still running that business. I have 2 daughters and I belong to the Okehampton Rotary Club and sit as a Trustee on Okehampton Unitied Charities.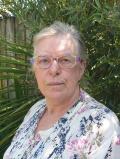 Councillor Mrs Jan Goffey
20 Craon Gardens
Okehampton
EX20 1SY
Tel: 01837 659042 or 07506 905029
Email

I began my career as a teacher in Toxteth, Liverpool after gaining a Bachelor of Education Degree (plus a post degree qualification in Special Education) - one of the first women in the country to do so. I went on to teach in Exbourne, Northlew, Lydford and other smaller villages and then in Okehampton Primary, both in the old Victorian building and the 'new' in Glendale Road. Since retiring I volunteer for many organisations including the Museum of Dartmoor Life where I am also a museum Trustee, I want to help the museum become a self-sustaining attraction for residents and visitors alike being interesting, educational and fun! I have been on the Dartmoor Committee of the National Association of Decorative and Fine Arts Societies since its inception.
For many years I have been Co-ordinator for Books on Wheels for the local library, I have a team of volunteers who deliver books to the housebound. I was an Okehampton Town Councillor and was Mayor for a very busy two years. I was elected Vice Chair of the Devon Association of Local Councils County Committee. Retiring from the Town but still wishing to work for the community and use the skills I have developed over the last fifteen years, I am delighted to have been elected as a Councillor for Okehampton Hamlets where I hope to be an effective and proactive Councillor.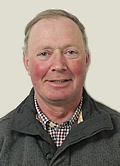 Councillor John Heard
Hughslade Farm
Okehampton
EX20 4LR
Tel: 01837 54575
Email

I am a beef and sheep farmer, brought up at Hughslade Farm where I still live today with my wife Sandra and two sons. I am a past chairman of Okehampton Young Farmers Club and also played for the local rugby club many years ago.

I am on the Okehampton Show and Meldon Village Hall committees. I am a keen horseman, training a few point to pointers on the farm.

Dartmoor and the surrounding area is a beautiful place to live and I hope I can help to keep it as such for everyone to enjoy.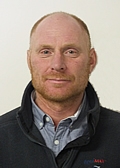 Councillor Philip Heard
Meldon Farm
Okehampton
EX20 4LU
Tel: 01837 52409
Email

I am a beef and sheep farmer born and raised at Meldon Farm, Okehampton, married to Mandi a farmers daughter, who works as a barber in Okehampton, I have three sons who were all educated in Okehampton College.Meldon Farm lies on the edge of Dartmoor and I am an active grazier on Okehampton Common.

I am involved with many local organisations: Chairman of Okehampton Commoners Association; Chairman of the 'Dartmoor Moorskills' apprenticeship scheme, a scheme set up to train young people in the traditional skills used on Dartmoor Farms; Chairman of the Dartmoor Farmers Discussion Group, a group of Dartmoor farmers who meet socially once a month through the winter; Committee member of Dartmoor Farmers Limited, a company set up to promote the sale of red meat from Dartmoor; I am on the Management committee of Okehampton Show; I am a qualified Rugby referee, and regularly referee junior matches at Okehampton Rugby Club;

My interests are Rugby, Dartmoor and I am a keen horseman and always check the stock on Dartmoor with a horse.In 2008/9 I was fortunate to win the Farmers Weekly 'Beef Farmer of the Year Award'.

Councillor Dr Stuart Norris
26 Hillside Drive
Okehampton
EX20 1UN
Tel: 07903 162360
Email

Iíve been a resident of Okehampton since 2011 and moved to the Hamlets in 2013 to the first set of the new estates. I hold a Ph.D. in sustainable agriculture from Harper Adams University and was based at North Wyke. Iím passionate about improving the natural environment of Okehampton Hamlets for young families. Iím committed to making positive changes for the community, particularly for families with young children. My daughter attends a local school, and this has motivated me to become involved in local initiatives that promote sustainability and environmental responsibility. With my expertise in sustainable agriculture, Iím dedicated to finding practical solutions that benefit both the community and the environment. Iím an active member of the Okehampton community, and look forward to contributing to making the area a more sustainable and family-friendly place to live.
Devon County Councillors:
Councillor Louis Samuel (member for the Okehampton Rural Division)
West Devon Borough Councillors:
Councillor Kevin Ball (member for Okehampton North)
Councillor Tony Leech (member for Okehampton North)
Councillor George Dexter (member for Okehampton North)
Councillor Malcolm Calder (member for Okehampton South)
Councillor Paul Vachon (member for Okehampton South)